1. Type of Ovens
There are three main types of ovens: multi-functional ovens, conventional ovens, and microwave ovens.
EF built-in ovens offer versatile usage, and consistently perfect results. With specially developed functions like Energy Saving Bake and Memory Function, say goodbye to burnt pastries, and overcooked roasts. All of EF ovens are convection models, and they come with different features to suit a variety of lifestyle needs.
EF built-in ovens with rotisserie let you enjoy healthier meals and roasts that are crispy on the outside, while staying irresistibly juicy within. This cooking method is a great choice for those who cook often at home, and are discerning about their nutrition and health.
If quick, fuss-free cooking is what you look for in an oven, choose EF microwave oven ovens with grill that help you save time on defrosting food, as well as heating up your favourite meals so you can enjoy them quickly in the office, or at home after a long day's work.
2. Oven Functions
Are you a D.I.Y. chef who prefers cooking based on your own recipes? Do you prefer taking full control of the cooking temperatures and duration? Using your oven for roasts and bakes only? Choose conventional ovens that are equipped with the essential functionality, perfect for everyday use.
Are you an adventurous home chef? Do you prefer cooking with convenience and using preset cooking menu? Looking to explore all kinds of different menus? Choose multi-functional ovens that offer you an extensive selection of innovative features to take your culinary endeavors to the next level.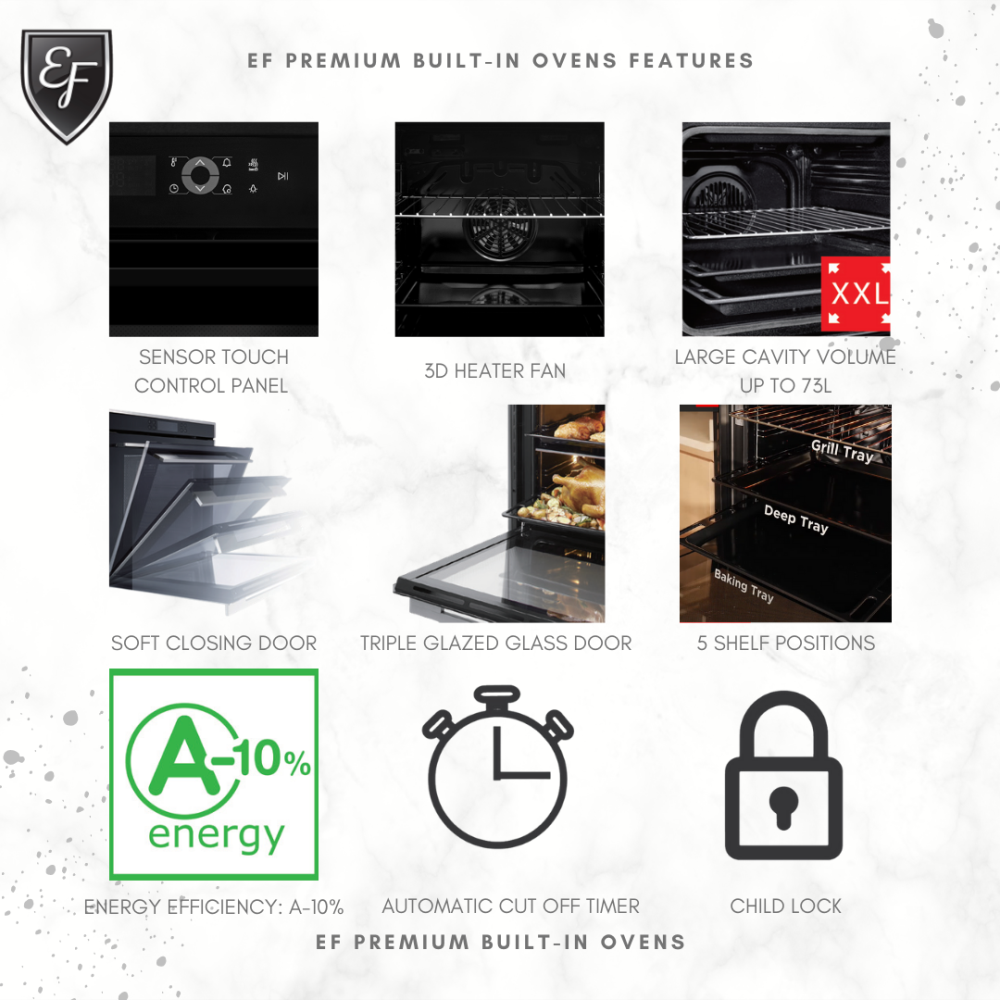 EF ovens are equipped with up to 13 pre-set cooking functions that allow you to make almost anything with convenience and assurance. Preparing a new dish but unsure of the temperature and duration? Simply select the menu programme for the dish you are cooking, and let the oven do wonders.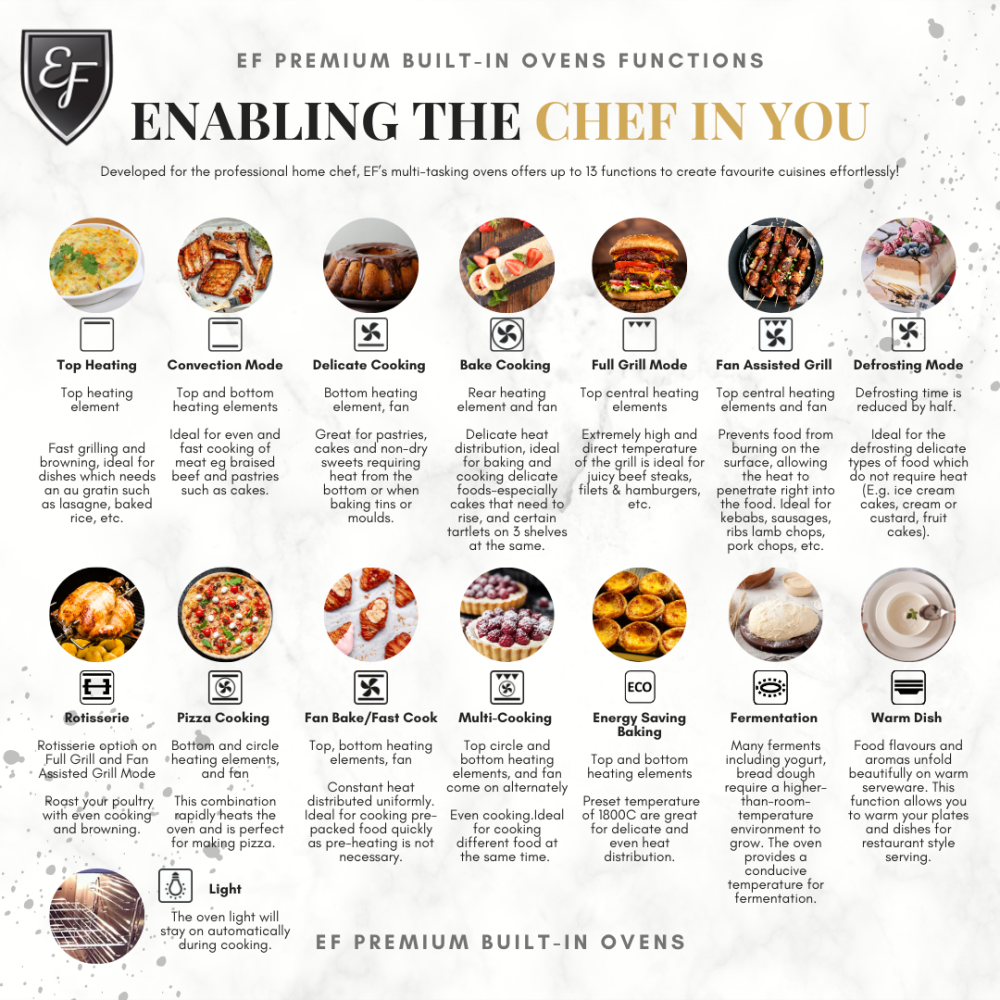 No matter you are a beginner or a professional, you would love the 3D Heater Fan feature that allows even heat distribution while baking on up to three shelves at the same time. Baking pastries, tartlets and cookies for a party? Thanks to extra large cavity volume up to 73 litres, simply place up to 3 trays of cookies in the oven and enjoy consistent baking results!
Locate nearest retailers to browse EF ovens in person.