Welcome to our kitchen, where we'll be showcasing the versatility of EF appliances with a delightful recipe for One-Pot Chicken Alfredo. If you're looking for a quick, easy, and incredibly flavorful dish that requires minimal cleanup, you've come to the right place. Our EF appliance is about to make your cooking experience a breeze. Let's get started!
Ingredients:
2 boneless, skinless chicken breasts, cut into bite-sized pieces
2 tablespoons olive oil
1 small onion, finely chopped
3 cloves garlic, minced
1 cup penne or fettuccine pasta
2 cups chicken broth
1 cup heavy cream
1/2 cup grated Parmesan cheese
1/2 cup grated mozzarella cheese
1 teaspoon dried Italian seasoning
Salt and black pepper to taste
Fresh parsley, chopped (for garnish)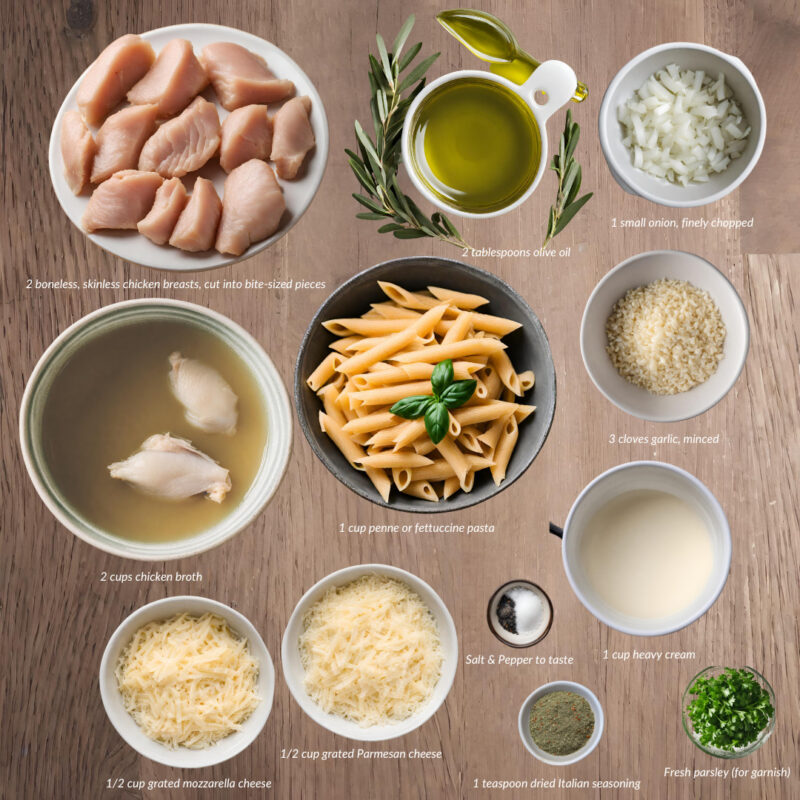 Instructions:
Start by prepping your ingredients and ensuring your EF appliance is ready to go.
Set your EF induction hob to level 7 for sauté and heat the olive oil. Add the chopped onion and garlic, sautéing until they become fragrant and translucent.
Add the chicken pieces to the pot and cook until they are no longer pink. Make sure to stir occasionally to ensure even cooking.
Stir in the pasta, chicken broth, heavy cream, Italian seasoning, salt, and black pepper. Mix well to combine all the ingredients.
Close the lid and cook for the recommended time for pasta on high high (usually about 3-4 minutes).
Open the lid and stir in the grated Parmesan and mozzarella cheese. Continue to stir until the cheese is fully melted and the sauce thickens.
Taste the sauce and adjust the seasoning as needed with more salt or pepper.
Serve your delicious One-Pot Chicken Alfredo hot, garnished with fresh chopped parsley for a burst of color and flavor.
With the help of your EF appliance, you've just prepared a mouthwatering One-Pot Chicken Alfredo in no time. The convenience of cooking everything in a single pot and the rich, creamy flavors make this dish perfect for a cozy dinner. EF appliances have made it easy to create gourmet meals in the comfort of your own kitchen.
Experiment with different ingredients and variations to make this recipe your own, and let your EF appliance do the heavy lifting while you enjoy the compliments from your family and friends.
Thanks for joining us in the kitchen today, and stay tuned for more delightful recipes featuring EF appliances!